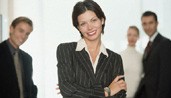 Registration to jobs4a.com gives you more than just exposure to job seekers through one site. Being part of the forgroup.com range of services means that Internet traffic is generated through a vast range of sites to jobs4a.com.
forjobs.net forms the career portal of services provided by forgroup.com

So for example, if a person is searching for leisure activities, holidays, home improvements they will ultimately know about jobs4a.com via the forgroup network of websites. These sites will interlink and pass traffic internally through channeled links providing users access to all the resources they need.
That's why it make sense to place your job advertisements on jobs4a.com. There is no other network on the internet as far reaching as the forgroup. Considerable work has been placed in optimising fast job searches whilst providing users functionality for quick responses to vacancies. Thus providing your agency with a powerful marketing avenue to promote and fill your vacancies.
You can also refer to our FAQ (Frequently Asked Questions).
What Does it Cost?
Its quick and simple to register, and what's best is you can post your jobs for FREE. As part of the promotional offer you will receive your free THREE MONTH subscription to jobs4a.com. You will be provided with 1,000 FREE credits to post your job advertisements. Having used the service you will be able to continue posting jobs by purchasing more credits at an incredible price of only £1 per job posting.
On registration you will be provided with a control panel allowing you to manage extra user accounts, monitor and assign your credits to your agents. These features have been designed both in consultation with recruitment consultants and end users (both contractors and jobseekers) to bring all the features required for a user friendly interface providing efficient job matches.